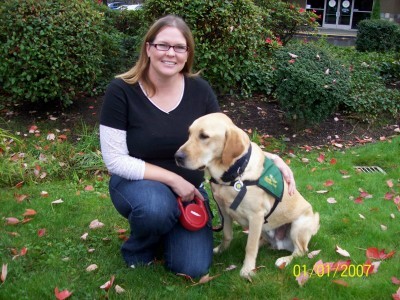 West Texas Canine College is owned and operated by trainer Linda Barnett and is located in Midland, Texas. Linda has trained dogs for over ten years. She has been a professional dog trainer for 8 years. Linda is an approved AKC Canine Good Citizenship evaluator with a background in training hunting dogs, mobility & retrieving service dogs, therapy dogs, and rally trial dogs. In the past 11 years Linda has helped clients train thousands of dogs in group classes, private lessons, and in her boarding and training services.
West Texas Canine College is dedicated to providing its clients with quality instruction in obedience training. We specialize in Basic Obedience Boarding & Training and offer Group Obedience Classes for Competitive Obedience and Rally Trials. We also sell Emotional Support Service Dogs and Mobility and Retrieving Service Dogs on a limited basis.
Linda's "Balanced Obedience Training" utilizes dog training techniques that are based on developing a working relationship between dog and handler. We often see clients frustrated by dogs who do not listen to commands when distracted or who only work when food is present. These problems are caused by inconsistent and unbalanced training. Linda's "Balanced Obedience Training" system will help owners resolve these issues by teaching them how to properly teach and motivate their dogs while maintaining high standards of behavior. The result of this type of training produces a dog that happily and consistently works for his handler.
Pictures of Linda's Personal Dogs: